Gold Award
In order to receive one of Bosbury School's coveted Gold Awards, a pupil needs to show excellent learning behaviour on THREE separate occasions in one day to move up through the BRONZE, SILVER and then GOLD behaviour levels. If a child earns three Gold Awards, they get to choose a prize from Miss Spence's special Golden Lucky Dip!
Well done to the five brilliant Class 2 children and the clever trio of Class 4 pupils shown below dressed in their Sports Day colours who are the latest Gold Award winners for showing such superb work and behaviour this week.
Gold Award - 18.06.21
Stop the presses! We have ANOTHER Gold Award winner this week! Well done also to the lovely young lady from Class 3 shown on the right here who picked up her Gold Award this week for showing superb learning and offering some great contributions to class discussions. We LOVE to see confident and articulate children here at Bosbury!
Extra Gold Award Winner - 18.06.21
An extra special well done also goes to the two lovely young ladies from Class 1, the five super Class 2 children, the three hardworking Class 3 pupils and the brilliant young man from Class 4 all shown below who, despite only being back in school for five days after the half term break, all notched up their third Gold Awards in a row to earn themselves a visit to the Golden Lucky Dip for the first time after the holidays!
Congratulations to all these superstar children, and we hope you enjoy using your new stationery sets, bubble blowers, sticker sets and funky new Marvel notebooks!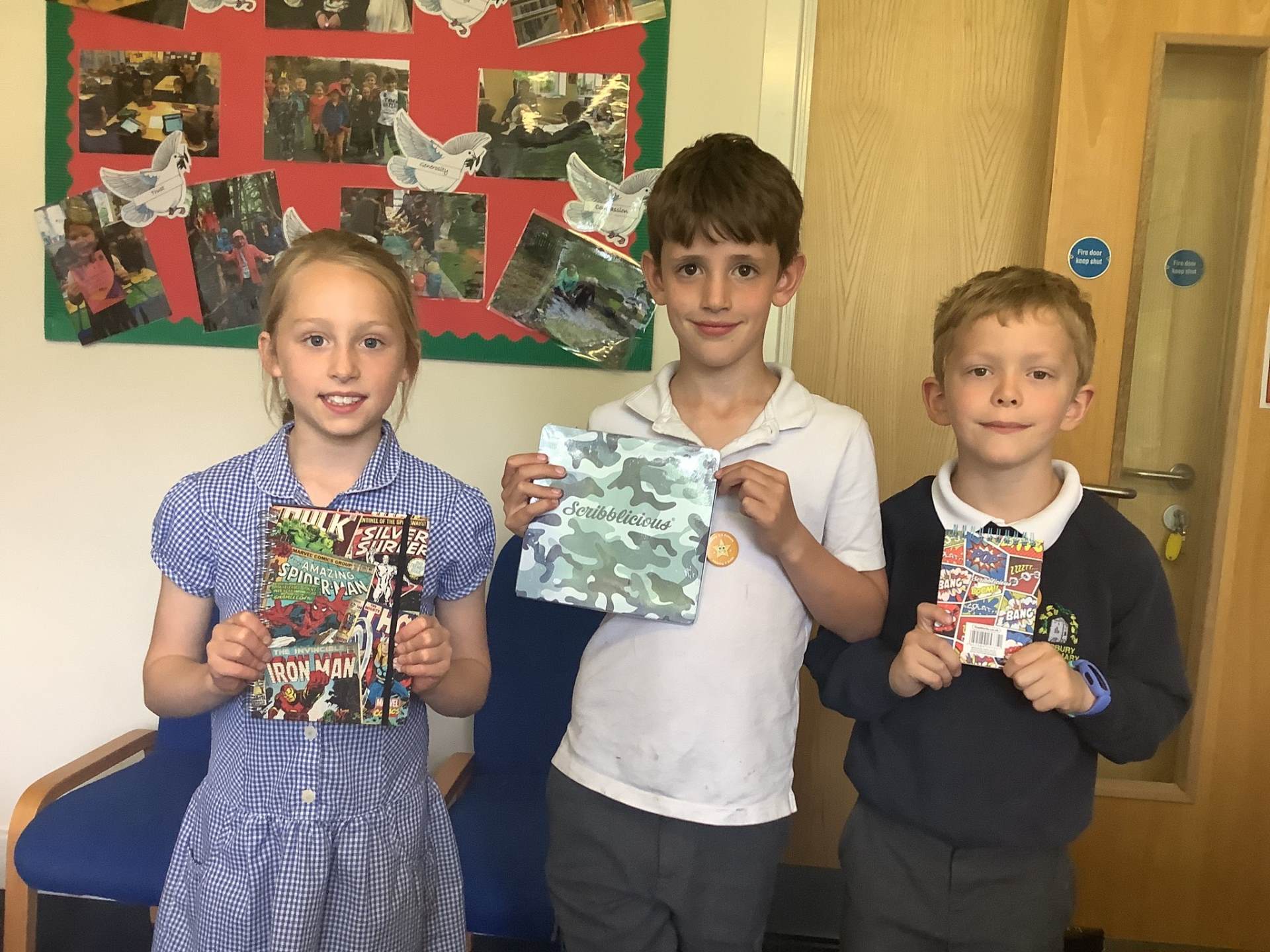 First Golden Lucky Dip Winners After Half Term - 11.06.21