Star Maths Award
Well done to the single proud-looking young man from Class 1 as well as the two mathematical young ladies from Class 3 and 4 shown below who are the latest Star Maths Award winners for showing such superb perseverance with some tricky maths topics this week including tricky fractions and decimals, as well as making a superb effort with the ever-popular 99 Club!
Do you also like our shiny new Star Maths Award certificate which one of the clever young ladies shown below is holding?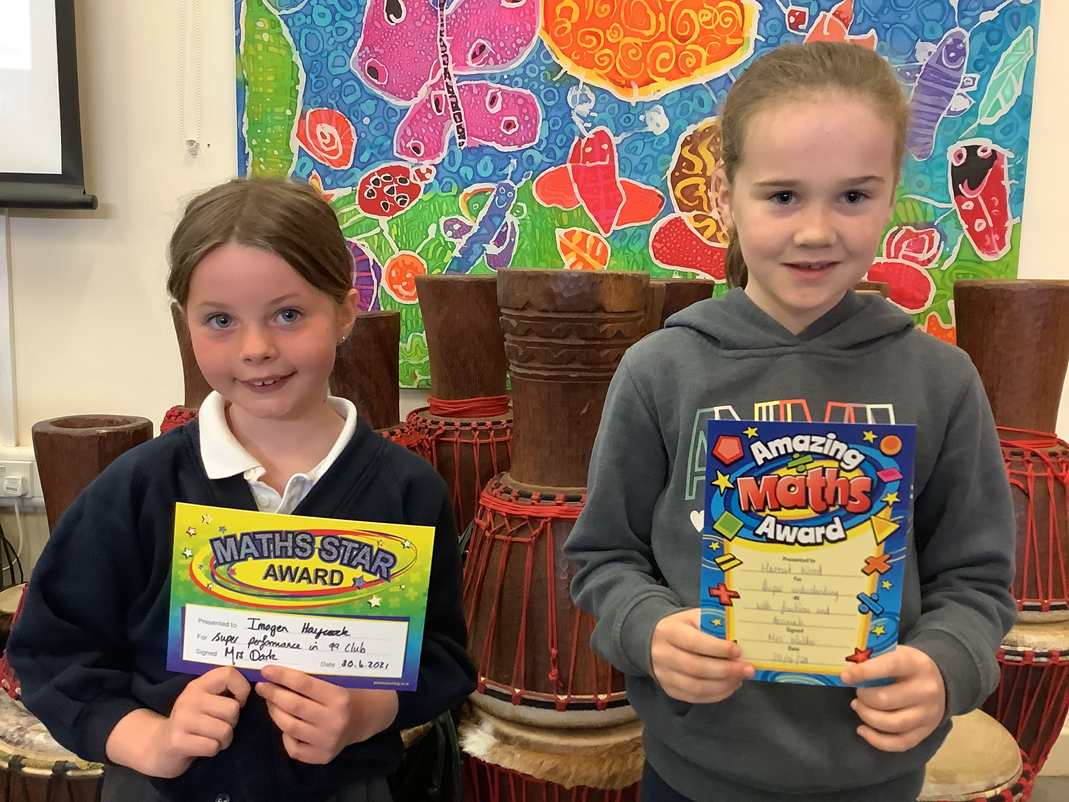 Star Maths Award - 30.04.21
Speaking of the 99 Club, it was lovely to see one of our top Year 6 mental arithmetic masters helping a younger Year 3 apprentice get to grips with some very tricky mathematical ideas such as square numbers, square roots, percentages and BIDMAS this week to enable him to complete the challenging Gold Club!
Several of our gifted Year 6 mathematicians are now embarking on the awesome challenge of the newly-added PLATINUM CLUB, featuring 120 questions introducing additional concepts such as negative numbers, Roman numerals, degrees in shapes and even a spot of algebra, all to be completed in less than five minutes!
Good luck to these brave mental arithmetic warriors as they attempt to complete Bosbury School's toughest mathematical challenge yet! How would YOU have done...?